Name:
D.O.B: August 13, 1984 (which makes me 15!)

Grade: 9th

Favorite colors: Blue,Orange, Red and Yellow

Favorite Bands: Limp Bizkit, MXPX, Blink 182, KoRn and many others...

Favorite songs: "Stuck" "Break Stuff" "1999" all bye Limp Bizkit "Punk Rawk Show" "Sickboy" "Party, My House, Be there" all by MXPX "Dumpweed" "Anthem" by Blink 182 "Children of the Korn" "Beg for Me" By KoRn

My Favorite Movies: Empire Records, Dazed and Confused, Detriot Rock City and Outside Providence

My favorite member of Limp Bizkit is Wes Borland: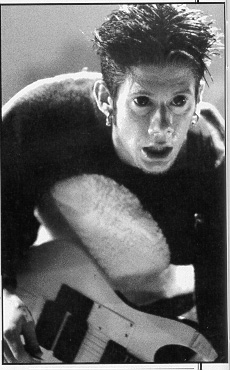 I have ICQ, AOL Instant Messenger, Yahoo Messenger and ofcourse E-mail...
My ICQ # is: 20399948
My AOL Instant Messenger Screen-name is: BluePenguin15
My Yahoo Messenger Screen-name is: lb_bunny
My E-mail Address is: lb_bunny@hotmail.com or boarder145@hotmail.com